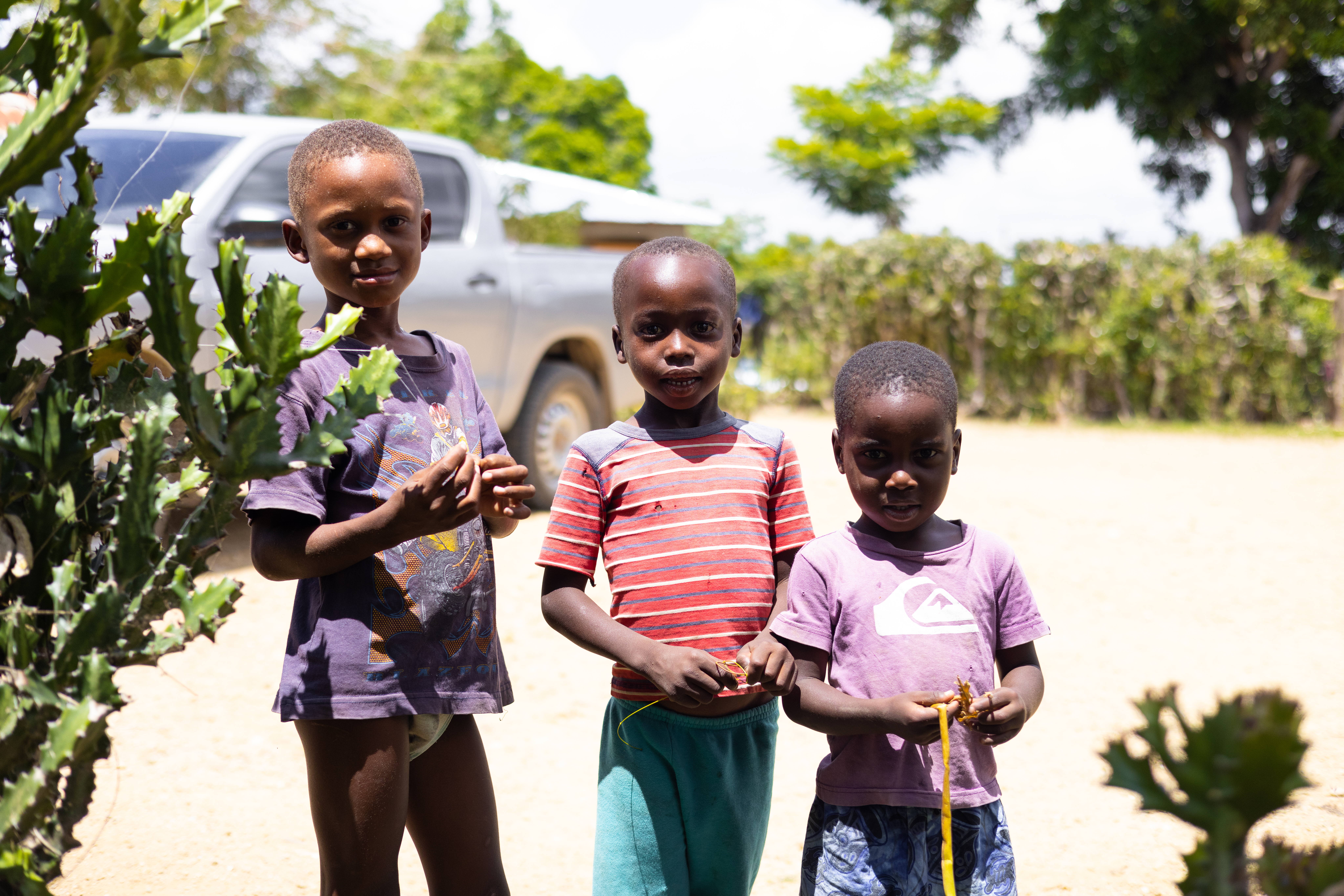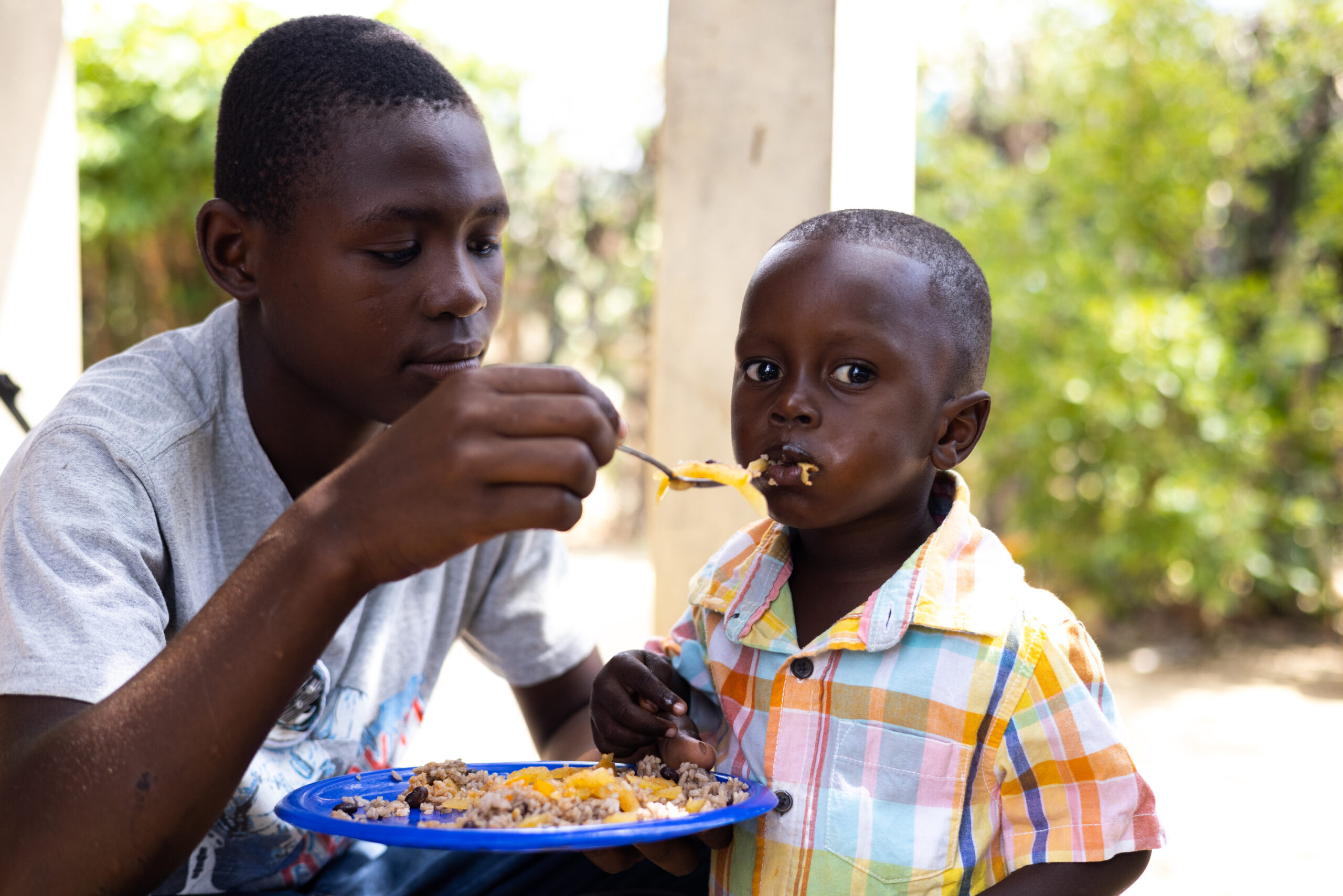 University with United Christian International, Primary and Secondary School, Village de Cana
The first schools that we as Westbow built were primary schools. Grade six education was so much better than nothing, but we realized it was not going to break the existing cycle of poverty. It became a prerequisite that all the schools that Westbow was involved in had to include a high school. Guatemala, Nigeria, Haiti, Kenya, and Columbia were all K to 13.
Through Jason Krul who was a MAF pilot in HAITI we heard about a group of missionaries that wanted to build a university in the centre of Haiti. This group was called UCI.
UCI was already involved in feeding programs, building churches, creating better housing (replacing leaking roofs, installing concrete floors) providing primary school opportunities, local agricultural training, and adult literacy and music opportunities.
This was an amazing organization that was now exploring the possibility of creating a university in the midst of abject poverty.
In 2012 westbow became a partner and bought land for UCI. Today UCI educates 1600 K to 13 students as well as 1200 university students, many of whom are sponsored.
Although UCI's focus is education, they also run 9 nutrition centres, a health clinic, an agricultural school, and an elementary teacher certification program.
Westbow Gives Back has also played a silent, yet important role to propel UCI's efforts. From purchasing the land where the education facilities are located, to financing the building of residential units for teachers, the medical clinic and the drilling of a communal well, Westbow has been a key catalyst for UCI's radiance within the community. Soon, we are hoping to acquire more land for UCI's Agricultural Department, which teaches students how to grow their own produce. We also aim to continue with the construction of 37 homes, designed to help students and professors live while they study or work.
HAITI FREE SCHOOL, MIREBELAIS -2008
Dick and Maryanne had adopted 2 kids from Haiti and wanted to do a special project in their birth country. As Dick was searching for a Haitian project he was introduced to Steve Johnson, from Southside Church, in Chilliwack.
Southside's Pastor Mike Mannes had just come back from adopting 2 Haitian kids. Haiti requires prospective adoptive parents to spend several weeks with their adopted children in Haiti to familiarize themselves with Haitian culture.
Mike Mannes was walking his adopted children to school when he realized that the kids that were always tagging along with them were not going to school. It was then that he realized that approximately 50% of the children in that area were unable to afford going to school and therefore were illiterate.
Pastor Mike had to do something about that. He partnered with a local Pastor Vogeli and started The Haiti free school in the basement of Pastor Vogeli's church.
Now the pastors were looking for land and for funds to build a school at the same time as we wanted to be involved in a special school project in Haiti.
Westbow bought the land, in Mirebelais, and drew up school plans in 2009. In January 2010, Haiti had a devastating earthquake killing approximately 300,000 people. This terrible event consumed all the construction material in the country. In 2011 we had the land, we had the students, we had the teachers, we just couldn't buy construction material.
As material became available in Haiti, the school continued to be built by volunteers both from Westbow construction and from Southside.
9 Westbow volunteer teams have contributed to the building of the Haiti Free School.
Southside sponsors the operations of the school, Westbow sponsors the building of the school.
Although this project is not as large as UCI, its importance and significance can be felt throughout the community. The Free School's mission is to remove any barriers, economic, political, or social, that prevent children from entering the education system. The Free School also understands the crucial relationship between education, nutrition and breaking the cycle of poverty. For this reason, students at the Free School receive a free daily meal. Westbow Gives Back has proudly partnered with the Free School and supports the project by financially supporting many of its programs. Most notably, the top 4 students of each year's graduating class are sponsored by Westbow to continue their education by attending University. These students typically have a great track record of excellent grades but would not be able to afford to attend University otherwise. Westbow also assisted with the purchase of the land where the school is located, along with the construction of the facilities. Our immediate goal is to complete the school construction, adding the finishing details such as walls and flooring. We are also planning on building a fully equipped and ready-to-use computer lab.