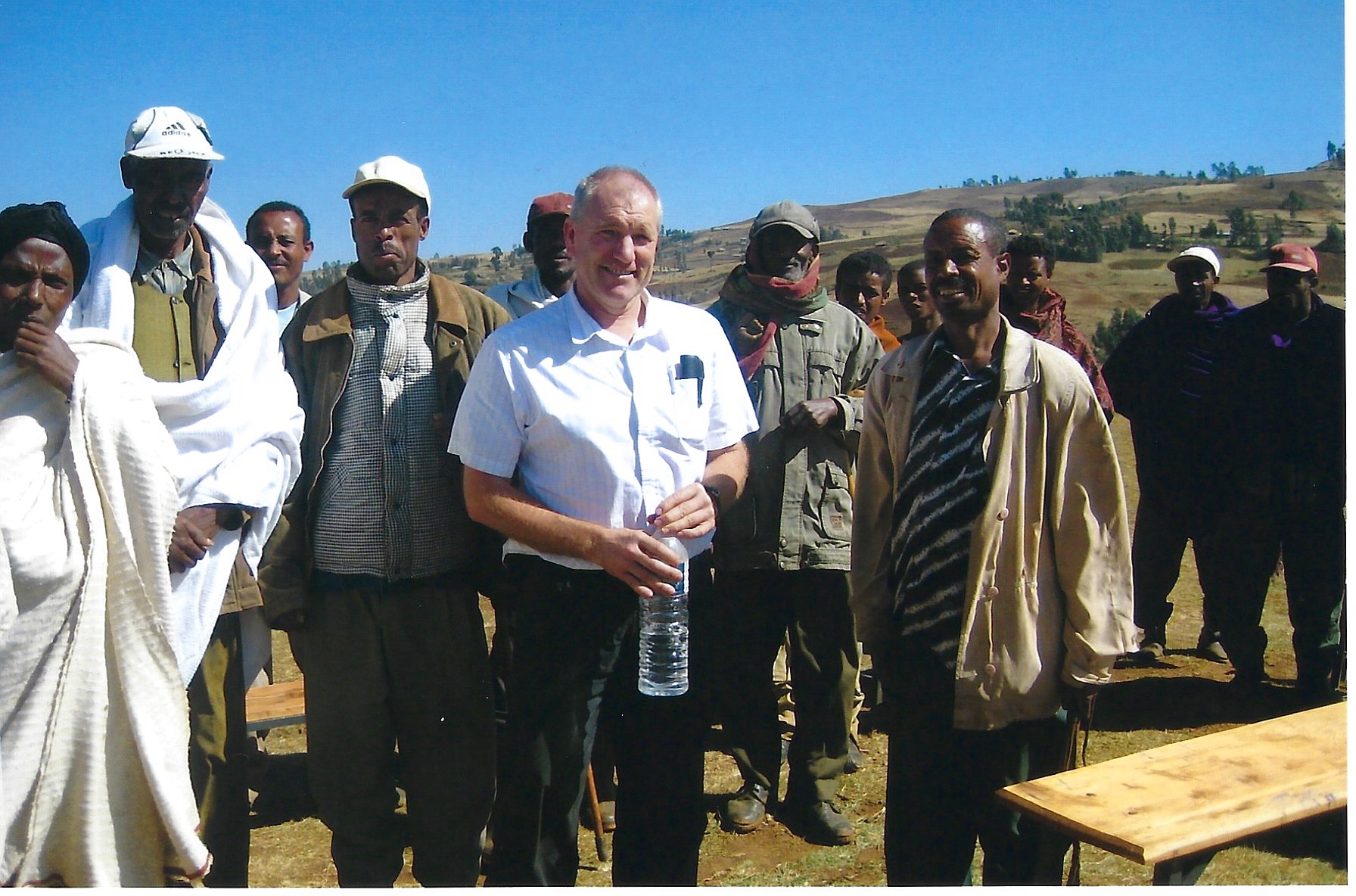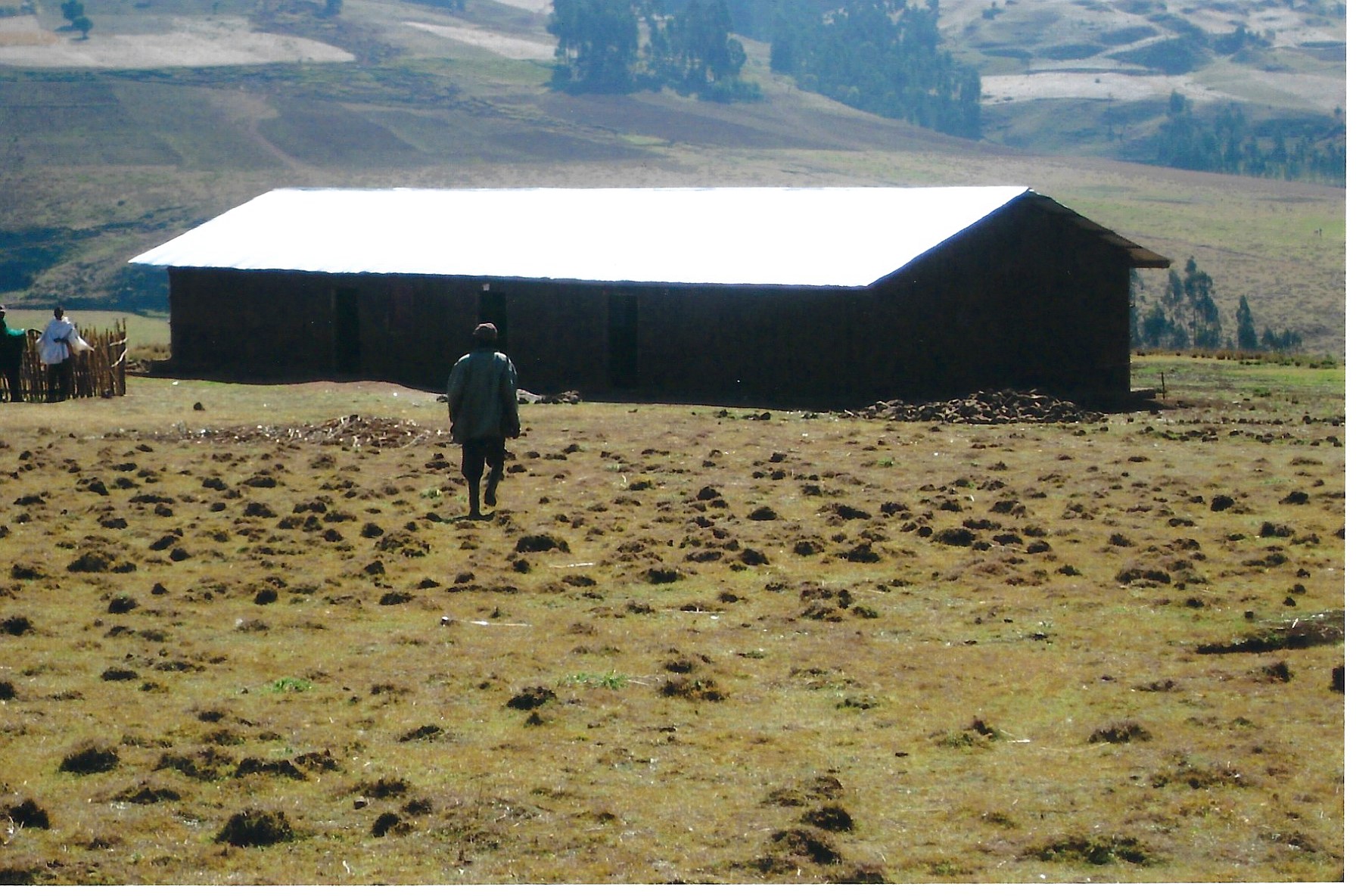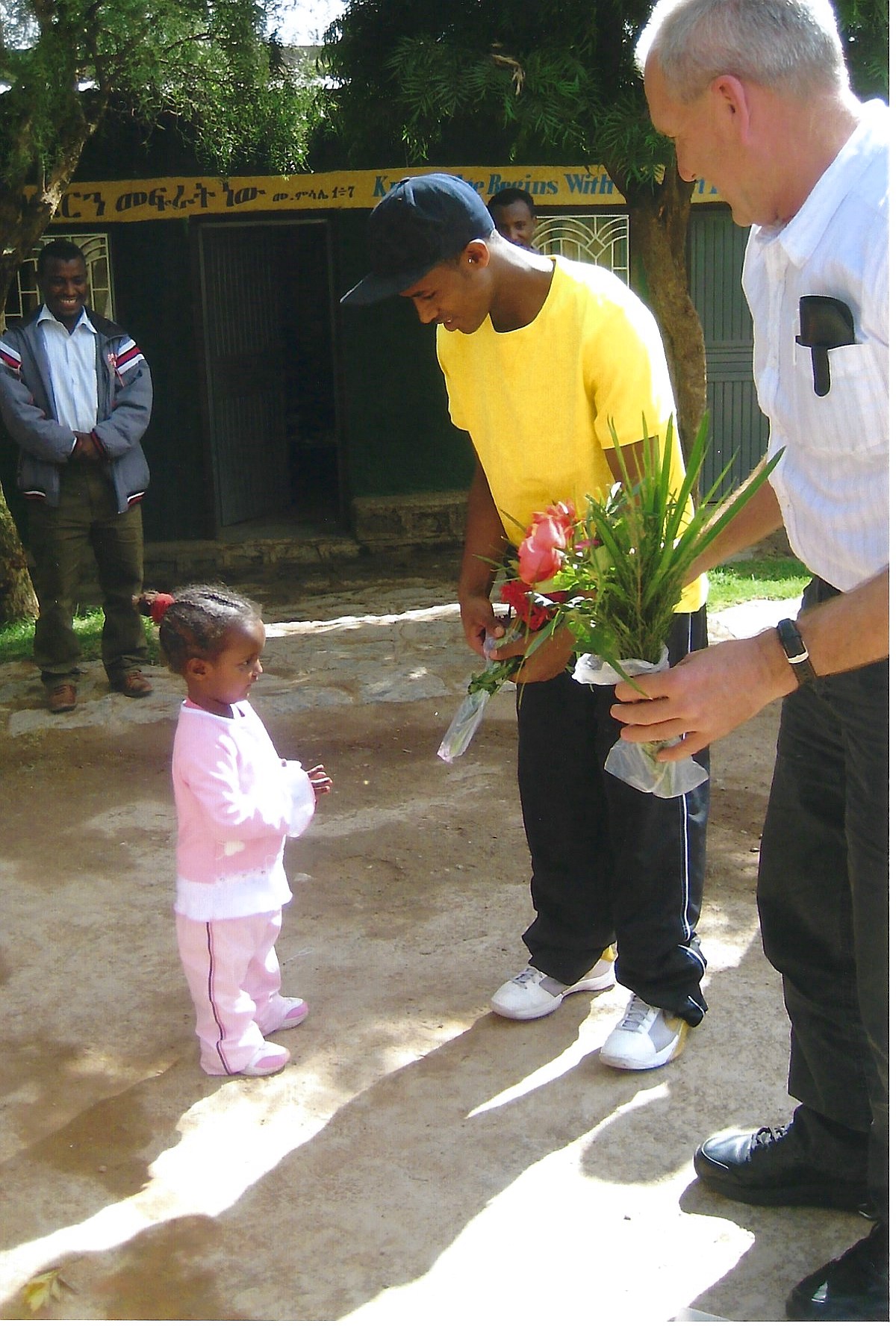 Dick and Mary Anne Westeringh wanted to do something special in each one of the countries that their adopted children came from. Yen was their oldest adopted child and they wanted to revisit his birth country prior to him graduating from high school.
We had been working with the Bible League Canada, and they had a number of projects that Westbow supported in Ethiopia, in the town of Asella, located in Central Ethiopia. There was an orphanage for AIDS orphans, a dairy farm, as well as an adult literacy program.
We visited all these different programs and were very impressed with the work that the Bible League was doing abroad.
We were also given an opportunity to work with Word & Deed Holland in sponsoring the building of 5 primary schools in villages where there had never been a school before. These were some of the first schools Westbow had been involved in building.
Because these villages were very remote, in addition to building the schools, we also had to provide accommodation for the teachers.
The way the program worked was the community had to provide the land for the school as well as the labour for building the school.
Westbow was responsible for all the costs of all the building materials as well as the desks and the blackboard to fully equipped school. The Ethiopian government would then pay for the teachers salaries.
Each school could facilitate 100 students. But the demand was far greater than 100 and so the teachers volunteered to do two shifts, thus enabling another 100 students to get an education. The first class was from 7 AM till noon and the second class was from 1 PM till 6 PM.
The final tally was 1000 students now receiving an education that previously were not receiving any education. These even included full grown adults attending grade 1, as they had never received any education. They were subsistence farmers working in the fields every day of their life and had never been to school.
Side story:
The villages were only accessible by hiking many hours from the end of the road. Embarrassingly, Dick got so tired hiking up and down the big hills that they had to find a horse for him to ride back to the road.
Yen had no such a problem. He had extra energy to try the traditional plough with oxen technique that the local farmers still used to till their land.
Side story:
Yen's younger "brother" from the orphanage he came from, Solomon, was 16 years old and had gotten his 15 year old girlfriend pregnant. Food was very scarce and the young mom's milk was not adequate to nourish her baby. The young couple had no means of feeding the baby and the baby was starving.
Yen immediately offered financial support and today he is this little girls godfather.
Simple Acts of Kindness
Our son Loren and daughter-in-law Zehara wanted to meet some of Zehara's relatives in northern Ethiopia. They asked Dick and Mary Anne to accompany them.
It was on this trip that they were introduced to their tour guide named Tilahun. In time we discovered the Tilahun had been a street kid in Addis Ababa.
He had walked to get to the city from a tiny town up north at age 6, a journey that is more than 2 days by car. His single mom was not able to provide food for him, so he came to the capital city to make his own way by begging and stealing.
Tilahun lived on the streets of Addis Ababa for two years when a Canadian lady named Sharon Green chose him along with five other young boys to go to an English speaking boarding school.
This opportunity changed the course of Tilahun's life. He was no longer hungry; he was no longer despised. Thanks to Sharon's kind heart he was now a somebody. But Tilahun could not forget his fellow street kids. While he was in school, he organized a volunteer group called Simple Acts of Kindness.
Through this group he would provide food as well as organized the events for his former fellow street kids. Tilahun said that while he was on the street, his worst days were the holidays when everyone was celebrating and enjoying food and fellowship with their family and friends. The street kids felt lonely and rejected.
In 2018, Tilahun partnered with Westbow to try a pilot project of selecting, supporting, and educating 20 street kids through his Simple Acts of Kindness organization.